KnitWit Yarn Shop is located in the beautiful East End of Portland, Maine. We strive to provide customers with friendly service in a warm and inviting atmosphere.
We are the original flagship shop for Quince & Co and have a nice selection of other Maine-based yarns too. In addition, we carry a variety of other yarn companies, both big and small, and strive to always surprise our customers with new additions!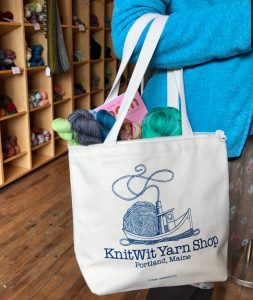 Our shop is located at 247 Congress Street, and you can also find us on Instagram (@knitwityarnshop) or Facebook. We hope to see you soon!